Business & Commercial Matters
Ethics of AI Technology in Law Practices
Recently, there was an item in the newspaper about a New York lawyer under threat of court sanctions for violating ethical rules. The crux …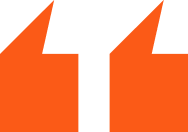 Brad Sullivan has proven to be very thorough in his research of my existing family Trust. His overview as well as his suggestions for amending a lengthy document made total sense and provided me with valuable insight. As an advocate of small business, moving my business to Atty Sullivan and away from a large law firm was clearly the proper decision for me.
– Irene Haines
Connecticut Business Attorney
As a small business owner, I am tuned into the needs of small business owners. There are so many resources available to business people that the sheer volume of information to digest can be daunting, let alone helpful. I take a pragmatic approach to dispensing legal advice and counsel about business organizations, governance, and compliance.
Buying And Selling Businesses
I assist clients with buying and selling businesses. I help small business owners with asset purchases and sales, negotiating agreements for non-competition, licensing, leasing, operating and shareholder agreements, etc.
Enforcing agreements between businesses or with customers is a key strategy to ensure a business is successful. Collecting fees for products and services is a primary area that I concentrate on in my practice. If your business is owed money, then I can assist you with collecting what you are owed. This area dovetails with negotiating agreements where the responsibilities and obligations of the parties to the agreement are unambiguous and enforceable.
Dispute resolution is one of the most important skills that a business owner must employ on a daily basis, whether with customers, partners, employees, vendors, etc. I have received training from the Quinnipiac University School of Law in alternative dispute resolution.
I focus a significant part of my practice on mediating disputes between people and entities. I assist my clients, again, with a pragmatic, cost-conscious approach to avoid the obscene expense of dispute resolution by trial.
​If you are looking for a small firm with big firm experience, look no further than the Law Offices of Bradford J. Sullivan.