Construction & Property Disputes
Ethics of AI Technology in Law Practices
Recently, there was an item in the newspaper about a New York lawyer under threat of court sanctions for violating ethical rules. The crux …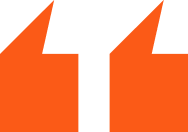 A friend gave me the name of Attorney Sullivan. Needing legal advice is intimidating but this was not the case here. He is very professional, knowledgeable, and also down to earth. He listened without making me feel like I had to hurry and asked questions allowing me to elaborate so he was in complete understanding. He validated my issue and I was surprised to learn there is a legal term to describe it.
He said he would fight for me but did not feel that it was a case that would win and he did not want to take my money knowing what the outcome would be. He advised the direction that he felt was best and it did work out as was said. I would call him in a heartbeat if I were in need of a lawyer again.
– Lori Martindale
CT Construction & Property Disputes Lawyer
The ever-changing legal issues specific to construction and development are unique and complex. I help clients understand and efficiently resolve issues related to construction. I have successfully assisted private property owners, developers, design professionals, general contractors, sureties, subcontractors, and suppliers with resolving disputes.
Contract Negotiation And Enforcement
I represent people and companies who enter into construction agreements. I assist property owners and contractors with negotiating and memorializing their agreements. When it is necessary, I assist my clients with enforcing their rights under a contract.
Connecticut law requires that virtually all work done by a service provider to a consumer's residence must be written in an agreement and signed by the parties who enter into the agreement. Violation of the home improvement act is the most common construction matter that I handle.
I assist parties with arbitrating contract disputes with JAMS and the American Arbitration Association. Arbitration clauses in contracts are becoming more commonplace as an alternative to full-fledged litigation. However, the intricacies and pitfalls associated with arbitration make this form of alternative dispute resolution tricky in practice. I provide advice and counsel to parties who seek to arbitrate their disputes.
​If you are looking for a small firm with big firm experience, look no further than the Law Offices of Bradford J. Sullivan.