Criminal Defense & DUI Representation
Ethics of AI Technology in Law Practices
Recently, there was an item in the newspaper about a New York lawyer under threat of court sanctions for violating ethical rules. The crux …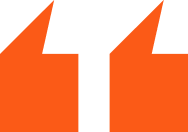 My friend had a traffic issue that could have resulted in a criminal charge. Attorney Bradford Sullivan was very responsive and called within a few minutes to help ensure they did not make the matter worse. He walked my friends through the entire process, helped to ensure there were no criminal charges, and get the issue settled quickly and to the benefit of my friends. They cannot stop praising his professionalism, his ability to explain the law, and to ensure a good outcome.
– Eva Menon
Connecticut DUI Representation
& Criminal Defense
Being investigated for an alleged crime or being arrested and charged with a violation of a criminal statute is an intensely stressful situation. People who are accused of a crime need common-sense advice. My criminal defense practice focuses on individuals who have been arrested for misdemeanors, felonies, or driving while impaired. I assist my clients with understanding the criminal justice system and providing pragmatic advice and counsel that they can rely on.
Compassionate and zealous advocacy must include candid discussions with clients about their individual matters and the likelihood of acquittal after trial. Safeguarding a client's due process rights is the cornerstone of my criminal defense practice.
Driving any motor vehicle while impaired in addition to being extremely dangerous to yourself and others is also prohibited pursuant to Connecticut General Statutes 14-227a. Driving while you are under the influence of drugs or alcohol, whether prescribed or not, could have very serious consequences both personally and professionally. Some of the consequences include fines, imprisonment, loss of driving privileges, maintaining an ignition interlock device in every vehicle registered to you, and a substantial increase in the cost to insure yourself.
I advise, counsel, and defend clients who have been arrested and charged with violating the operating while impaired statutes.
All states divide crimes into categories of felonies and misdemeanors. Misdemeanors are punishable by up to a year in jail. They are not as serious as felonies, but the ramifications of a criminal conviction can be severe.
Based on what they are charged with, I tell clients what they can expect in court when their case is presented.
In Connecticut, felonies are organized by classification for the seriousness of the crime. Felonies include murder, assault, robbery, kidnapping, and arson. If a person attempts or conspires to commit a felony, that crime is punishable by the same standard as a principal offender.
For clients who have been accused of a felony, I inform them of the legal system's processes and I advocate for their right to due process of law.
​If you are looking for a small firm with big firm experience, look no further than the Law Offices of Bradford J. Sullivan.