Injury & Insurance Litigation
Ethics of AI Technology in Law Practices
Recently, there was an item in the newspaper about a New York lawyer under threat of court sanctions for violating ethical rules. The crux …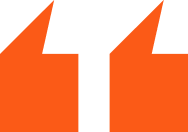 Attorney Sullivan was instrumental in helping me and my daughter deal with an unfortunate car accident. Through no fault of her own, the car was totaled and thankfully she was not critically injured. But with Brad's guidance, we were able to navigate through the claim process and were justly compensated.
I can't thank Brad enough for being so knowledgeable, reassuring and so quick to respond!
– Irene Haines
I represent people who have been injured because of careless or reckless drivers who cause car accidents. My team and I will assist you with opening your claim with the appropriate insurer, marshaling your records, negotiating with insurers, and possibly quickly compromising your claim without resorting to expensive and time-consuming litigation.
However, when an insurer takes a defensive posture, then I will file a lawsuit and litigate your claims to a conclusion before a jury of your peers.
Sometimes animal owners are careless with their pets. I represent people who have been attacked by animals and injured. The most common type of claim in this area of the law is a dog bite claim. These types of claims are characterized as strict liability claims and require close adherence to statutory and common law principles.
I assist people with procuring fair and just compensation due to the negligence of property owners. There is a broad spectrum of claims under this practice. For example, a slip and fall on ice that has accumulated on a sidewalk or a slip and fall on a wet floor inside the mall. A neighbor's defective premises may have caused your injury.
Whatever the type of injury, place of the accident, or defect that caused your injuries, I will analyze your claims and provide you with sound, practical advice to recover money for your injuries.
​If you are looking for a small firm with big firm experience, look no further than the Law Offices of Bradford J. Sullivan.